Story Retreat
The Story Retreat is one of the most important and crucial times your mentoring group will spend together. It will kickstart your mentoring group, allowing your mentees to make deep connections fast.
After you share your story at the First Meeting, your group will gather for a Story Retreat, where each of your mentees will tell their story. It's your job as the mentor to tee them up for this by authentically and vulnerably sharing your story. What you model is what they'll deliver.
Here are three potential options for your Story Retreats . . .
Full Weekend: Some groups will be able to get a full weekend away, Friday until Sunday. This is preferred.
Overnight: Some groups can only manage an overnight, a Friday night/all-day Saturday retreat.
Story Sunday: Some groups choose to do this in one day. In that case, we suggest a Story Sunday.
Suggested Book
Becoming a King: The Path to Restoring the Heart of a Man
Morgan Snyder
Other Book Choices
Identity: Who You Are in Christ
Eric Geiger
Wild At Heart: Discovering the Secret of a Man's Soul
John Eldredge
Free at Last: Experiencing True Freedom Through Your Identity in Christ
Tony Evans
Suggest a Book
Have another book you really like for this topic? Let us know so we can share with our tribe.
One-on-One Mentee Tips
After the Story Retreat, your mentors can begin to schedule one-on-ones with the guys in their group. These are critical times for the mentor to drill down and get to know a little more about each guy individually. Ideally, mentors will knock out all their one-on-ones in the first three months of the group. Watch the video on the right for more and why these are a must.
Leading Mentor One-on-One's
Download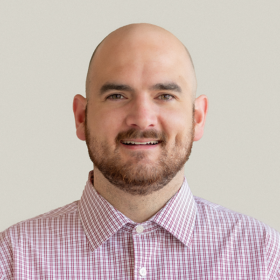 As Marketing Coordinator, Chandler Gilliam works with both Radical Mentoring and Known Collective, managing social media channels, creating graphics, editing videos, helping with other marketing projects.
Chandler was an athlete at Arizona State University before transferring to the University of South Carolina after an injury his freshman year. At South Carolina, Chandler volunteered his free time as a YoungLife leader. After graduating, Chandler served as an intern in East Africa for a season. He moved back to the states to work at Woodstock City Church, where he served as the men's groups director and social media coordinator for Woodstock City's college ministry, The Living Room.
Originally from Alpharetta, GA, he currently lives in Smyrna, GA. When not working hard for Radical Mentoring, Chandler loves traveling, watching sports or Food Network, hiking, or enjoying a cup of coffee.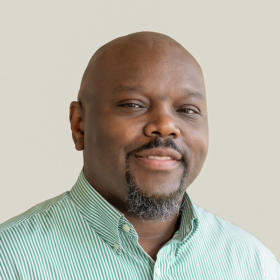 Eugene Wallace exists to glorify God by leading, inspiring, and serving alongside others as they become biblical thinkers in every phase of their lives and aim to reach their God-given potential, promise, and purpose as Jesus-followers.
As Radical Mentoring's Marketplace Mentoring Manager, Eugene consistently interfaces and collaborates with various businesses and organizations that are seeking to implement or in the process of launching the Radical Mentoring model to shape their workplace culture.
Eugene is a native Mississippian but has lived in the Atlanta area for more than twenty years. He holds a Ph.D. in organizational leadership and is a business school and seminary graduate. This background equips him to lean into his passions for leadership, business, and helping people apply God's Word to every area of their lives. Eugene loves the Lord and enjoys telling others about His goodness. In his spare time, you might find Eugene listening to smooth jazz or stand-up comedy, watching sports, or most likely, spending valuable time with his family.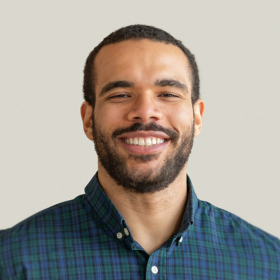 Cam Washington loves coming alongside others so they can live whole and holy lives. Which means he's right at home as Church Relationships Manager at Radical Mentoring. This role allows Cam the privilege of guiding churches as they launch life-altering mentoring movements for their men.
Before joining Radical Mentoring in 2020, Cam spent seven years working in vocational ministry with an emphasis on discipleship and teaching. He grew up in North Atlanta, earned his undergrad in Psychology from Georgia Southern University, and his Masters in Divinity from Metro Atlanta Seminary (making him our resident theologian!).
When Cam is off the clock, you're likely to find him getting in a workout, trying to make the perfect cup of coffee, devouring a good book, or spending quality time with his wife, Kiley.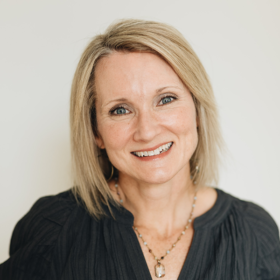 As Director of Women's Mentoring at Radical Mentoring, Kristen Brady provides leadership and execution for our women's mentoring platform, Known Collective. Her passion for mentoring stems from a belief in the life change that occurs when people sit toe-to-toe and share their stories, letting others know who they really are and encouraging them to do the same.
Before joining the Radical Mentoring team, Kristen served in leadership roles at Lighthouse Family Retreat, The reThink Group, and on staff at a church.
Born and raised in Dunwoody, GA, she is married to her husband of 24 years, Bruce, and is Mom to Tucker, Claire, Jack, Ellie. In the Brady house, family dinners are a priority, which usually leads to a lot of laughter. When not laughing with her crazy crew, Kristen enjoys talking with friends and running through her South Forsyth community, where she does her best thinking and dreaming.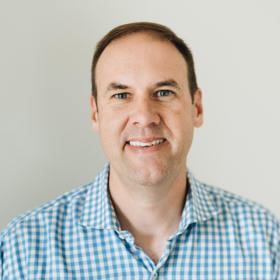 As President of Radical Mentoring, Kevin Harris sets the vision and strategy. He also serves as an evangelist to new audiences and an invaluable resource to churches who have incorporated small group mentoring into their disciple-making strategy.
As a part of Regi Campbell's 2nd Radical Mentoring group in 2002, Kevin experienced a radical change as a husband, father, and Jesus-follower, leading him to craft the purpose statement that has guided him since . . . "I exist to glorify God by helping others unlock and apply their God-given talents and strengths."
Kevin grew up in Durham, NC and attended Furman University before moving to Atlanta. Before joining Radical Mentoring, he led a sales team at Wells Real Estate Funds and served in sales positions at CNL and Atlas Energy. He and his wife Susan have two boys, Thomas and Bo. Kevin enjoys coaching his sons, cooking a good meal, reading a good book, and watching a good game.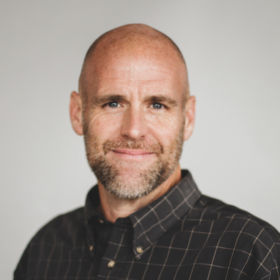 Trey Brush exists to glorify God by coaching, serving, and encouraging others to live up to their leadership potential, in life, and as Jesus-followers.
As Radical Mentoring's Church Relationships Manager, Trey is on the frontlines, interacting with the hundreds of churches exploring small group mentoring, and guiding those in the process of launching.
Originally from the Atlanta area, Trey was raised in the shadow of Stone Mountain. Before joining Radical Mentoring in 2017, Trey was the Events Manager for Connect Ministries and a part of the Leadercast team at Giant Impact. He is passionate about the local church, specifically about the impact churches can have on the local community when their men are fully engaged.
When not working or hanging out with his wife and family, you will probably find Trey out on the roads running. Trey, his wife, and their two boys currently live in Jefferson, GA.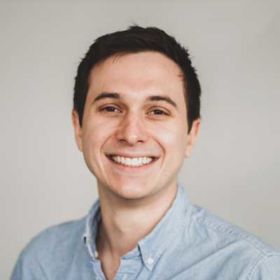 As Radical Mentoring's Director of Marketing & Operations, Jackson Beetler develops or works with our team and creative partners to develop much of what you see from Radical Mentoring . . . website, emails, blogs, social media, mentoring content, you name it!
Jackson began working for Radical Mentoring in 2014 after graduating from the University of Georgia. Originally from Marietta, GA, he currently lives in Atlanta, GA. When not operating as Radical Mentoring's digital wizard, you'll probably find Jackson watching a movie, cooking a meal, or enjoying time with his family and friends, preferably over a cup of coffee (just don't ask him to go to Starbucks!)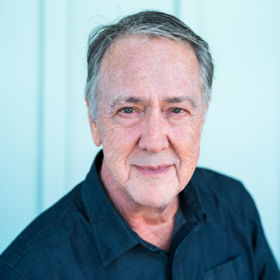 Regi Campbell was an entrepreneur, author, and mentor. He was involved in founding 15 companies and served as CEO four times. He wrote four books: About My Father's Business, Mentor Like Jesus, What Radical Husbands Do, and Radical Wisdom.
But Regi's passion and calling was mentoring younger men to become all-in Jesus-followers. Through his 19 mentoring groups, he personally invested in 155 men and indirectly, in their marriages and families. The success of his mentoring groups led Regi to found Radical Mentoring to equip and engage men and their churches in launching intentional men's small group mentoring. Through the investments of those churches and mentors, over 11,000 men have been mentored.
Regi was married to Miriam for 50 years. Their two adult children are happily married (with five grandkids between them) and live only a couple of hours away. Regi went home to be with his Heavenly Father on January 24, 2020.